Regular price
Sale price
$20
Unit price
per
Sale
Sold out
CRUXCARE salve is made from the highest quality natural ingredients that include shea butter, jojoba oil, lavender essential oil, rosemary essential oil, geranium essential oil and candelilla wax. Our salve is effective at repairing skin flappers, ripped tips, scrapes, and cuts. CRUXCARE salve moisturizes and absorbs quickly into the skin offering a silky after feel. With a blend of essential oils and ingredients sourced from plants, CRUXCARE salve has a light herbaceous scent.
View full details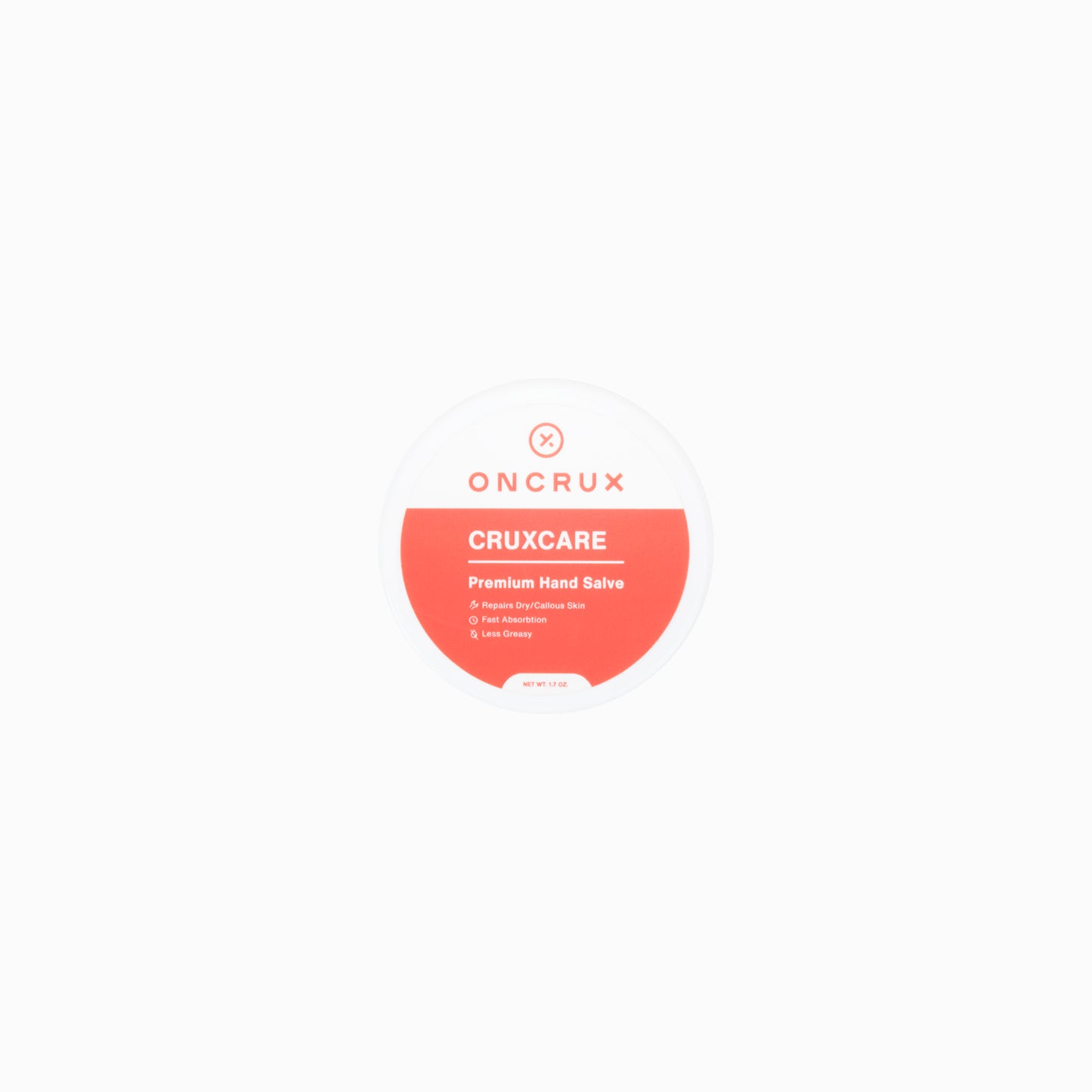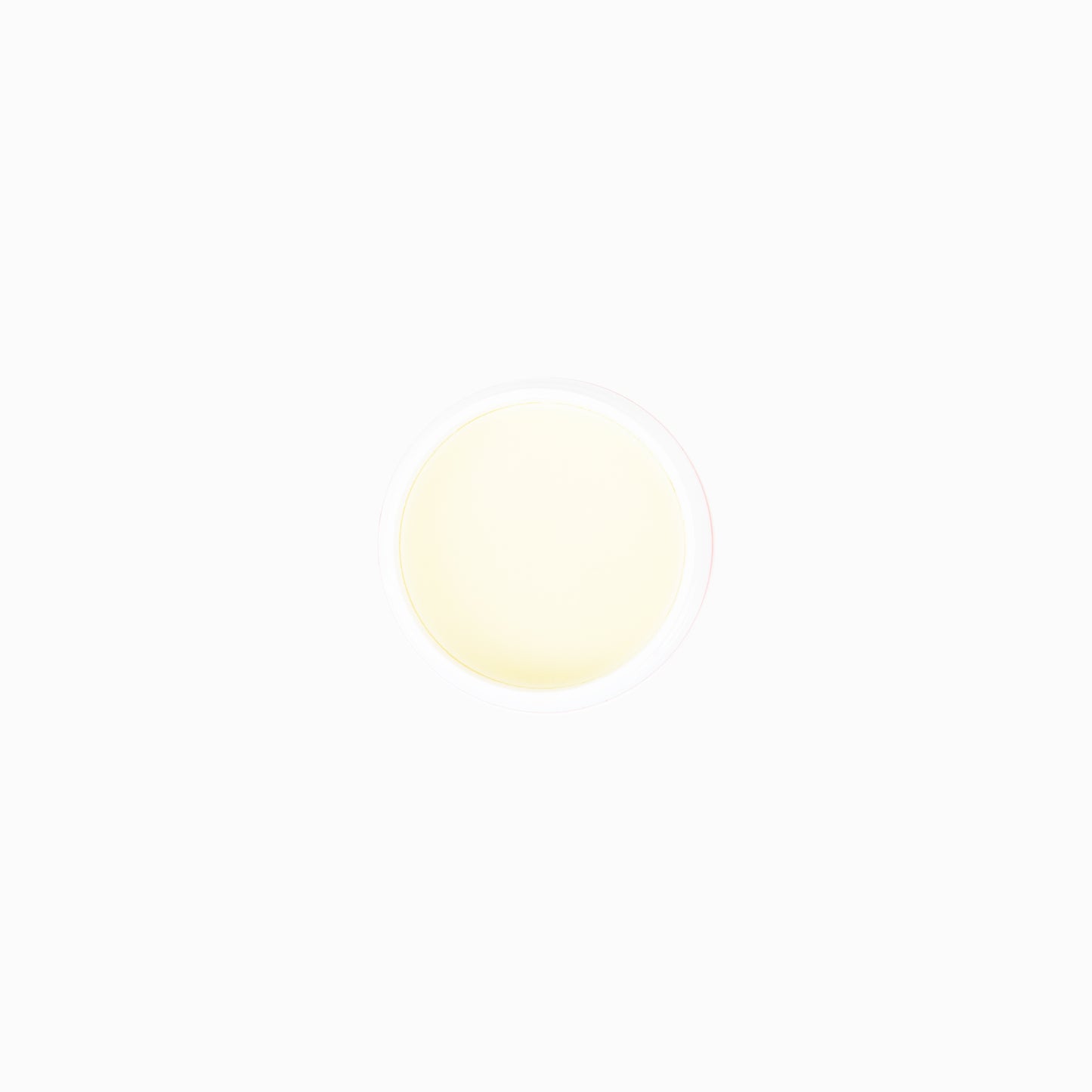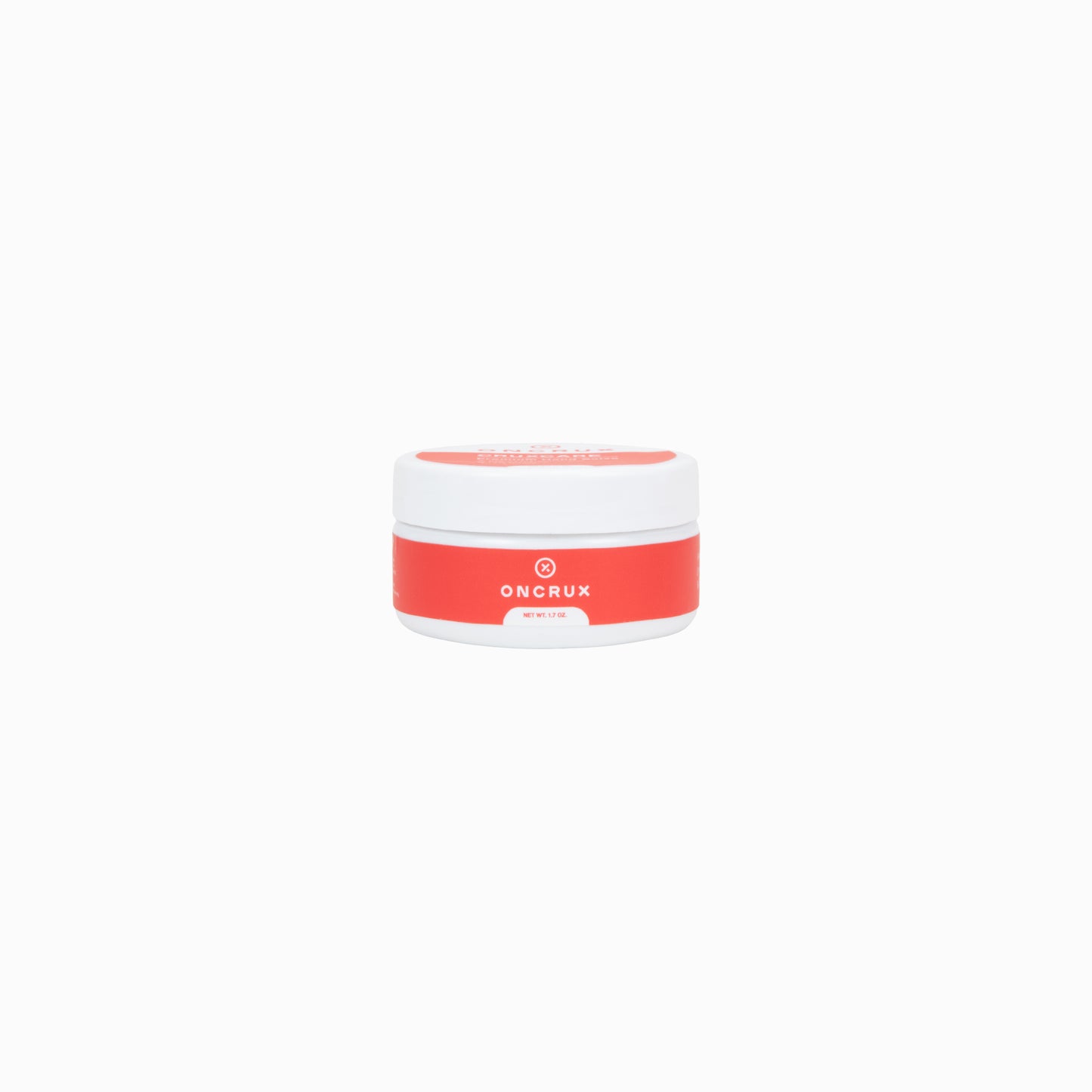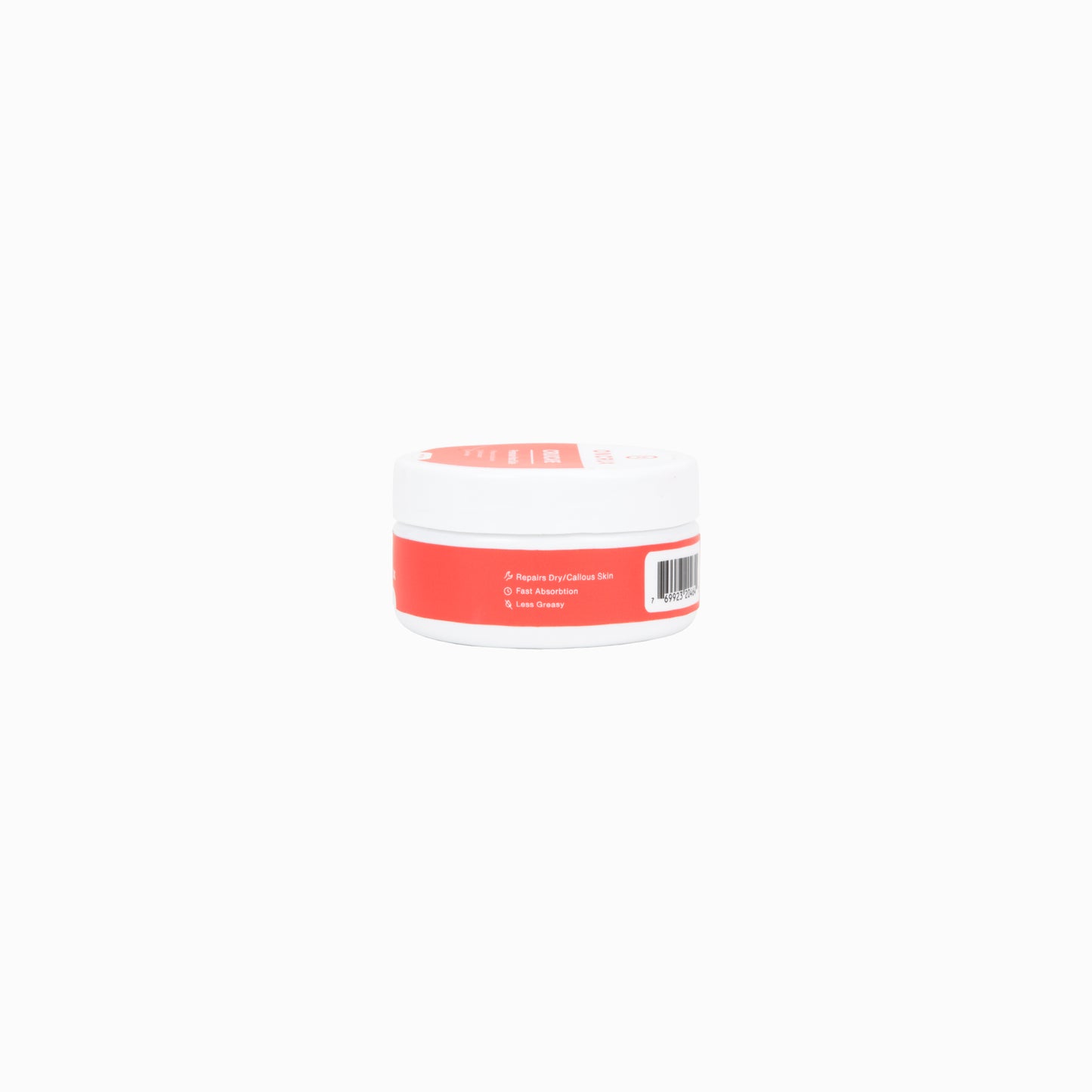 THE ONCRUX DIFFERENCE
Hygienic

Sanitizing formula CRUXGRIP liquid chalk contains 70% ethanol to sanitize your hands.

Less Mess

CRUXGRIP liquid chalk stays on your hands longer with minimal chalk transfer.

Less Irritation

CRUXGRIP liquid chalk contains the highest quality ingredients to minimize skin irritation.

Pure Ingredients

CRUXGRIP loose chalk uses the purest and highest quality magnesium carbonate.

No Fillers or Drying Agents

CRUXGRIP loose chalk is 100% magnesium carbonate, no fillers or drying agents that damage and irritate skin.

Less Greasy

CRUXCARE salve is less greasy and sticky allowing you to touch things without leaving residues behind.

Fast Absorbing

CRUXCARE salve absorbs into your skin quickly for faster drying.

Soothes Skin

CRUXCARE salve heals minor cuts and flappers while also moisturizing and repairing dry skin.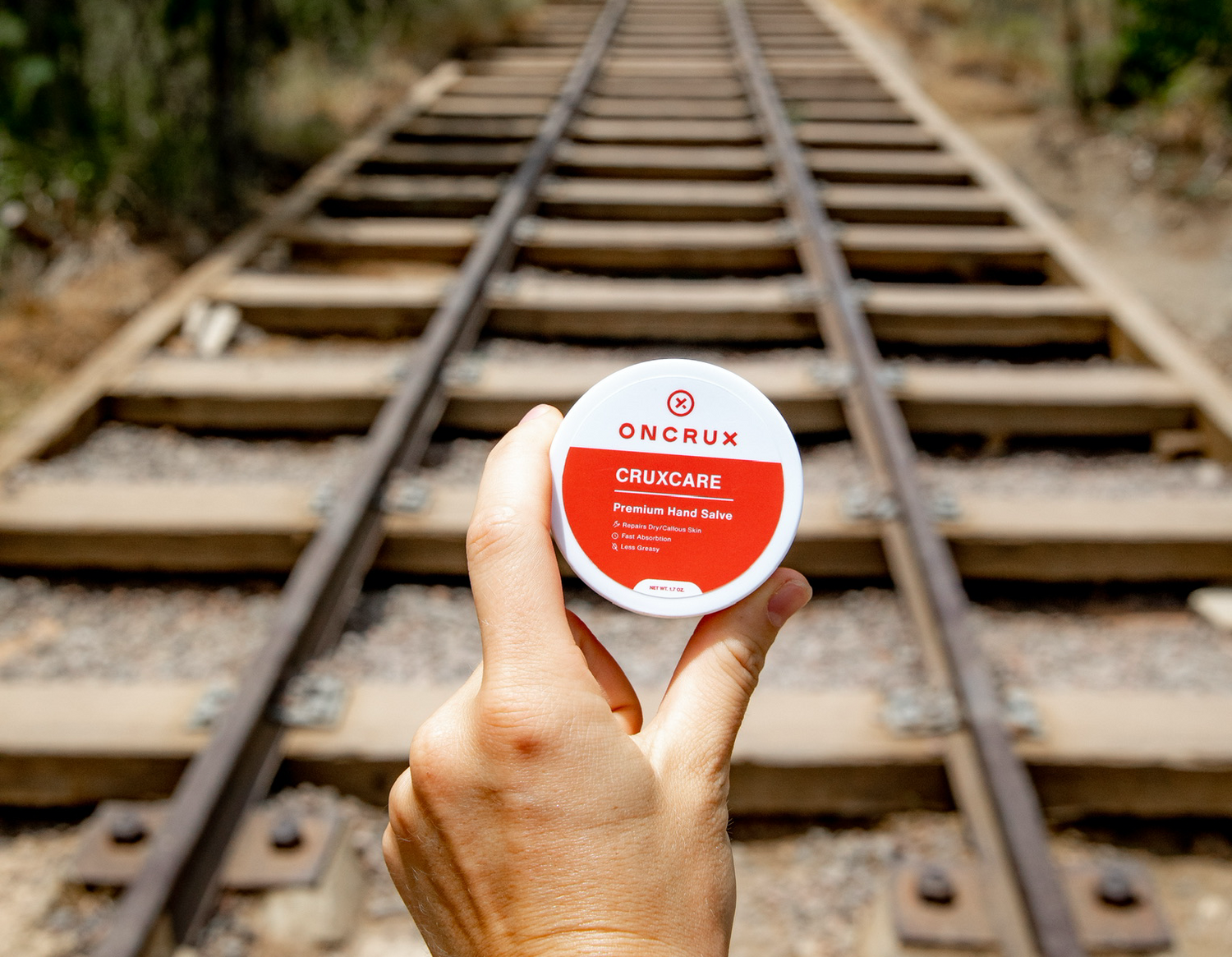 How to apply
1. Rub fingers in circular motion over salve to soften
2. Apply salve to the area with damaged skin
3. Allow up to 10 minutes to dry